In addition to our Board of Directors, the Minor Use Foundation features an Advisory Council consisting of experts at agriculture organizations, consulting firms, and law offices, reflecting our organization's commitment to collaboration.
Rebecca Fisher
Project Manager
Horticulture New Zealand
Rebecca Fisher is a project manager for Horticulture New Zealand, where she is involved in putting forward fruit and vegetable growers' voices in relation to policy aspects of agricultural regulations in New Zealand. Prior to this, Rebecca managed the Crop Protection Portfolio for a consultancy company for 11 years, working with many small grower groups to register crop protection products and providing industry guidance through the regulatory process. Rebecca completed a Bachelor of Science majoring in horticulture at Massey University in New Zealand.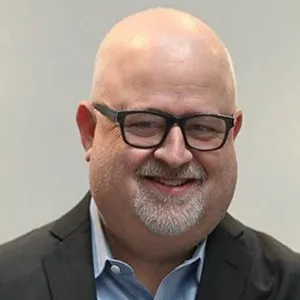 Matt Lantz
Vice President, Global Access
Bryant Christie Inc.
Matt Lantz serves as Vice President for Global Access for Bryant Christie Inc. (BCI)., a United States international agriculture trade policy consulting firm. Matt works to open foreign markets for agricultural commodities and addresses international policy concerns regarding pesticide Maximum Residue Levels (MRLs) on behalf of BCI's clients. For over 24 years, he has worked to resolve phytosanitary, sanitary, tariff, labeling, and food additive issues. He has navigated pesticide regulatory transitions in Japan, South Korea, Taiwan, Hong Kong, China, Australia, Canada, and the European Union, and ensured these transitions have not hindered exports. In 2017, Matt co-authored a book on pesticide MRLs entitled, "Declining International Cooperation on Pesticide Regulation." Matt serves on the Steering Committee for the San Diego MRL conference, and on USDA's Agriculture Technical Advisory Committee (ATAC) for Fresh Fruit and Vegetables.
Matt earned a Bachelor's degree from Georgetown University's School of Foreign Service and a Master's from Johns Hopkins University's School of Advanced International Studies (SAIS). Matt was a Rotary Foundation Scholar to Monash University in Melbourne, Australia where he studied Pacific Basin foreign policy. Matt lives in Seattle.
Brandon W. Neuschafer, Esq.
Partner – Food and Agribusiness Sector Co-Leader
Bryan Cave Leighton Paisner
Brandon Neuschafer is a food, agriculture and environmental attorney at the firm of Bryan Cave Leighton Paisner in St. Louis, Missouri, where he is a leader of the firm's international Food and Agriculture Sector practice. Brandon's practice is focused on regulatory and compliance issues, with a deep background in the pesticides and food manufacturing industries. Brandon also serves on the Board of Directors of the Council for Agricultural Science and Technology (CAST) and on the American Bar Association Section of Environment's Agriculture Management Committee.
Vasant L. Patil, PhD
Independent International Ag Advisor
Vasant Patil is an international agriculture adviser with more than 40 years of experience in the plant science industry in the areas of field research, product development, regulatory affairs and marketing including management of financial budgets and human resources in R&D-based global corporations. Vasant was Director – Science & Regulatory Affairs at CropLife Asia where he helped shape sound regulatory policy frameworks throughout the region by fostering science and risk-based, practical, ethical, effective, and internationally harmonized regulatory system components by engaging with relevant stakeholders and senior policy makers.
Vasant has published over 30 scientific papers in journals, on various topics related to pesticide science and toxicology.
Vasant received a Ph.D. from North Carolina State University, a Master of Science in Entomology from Indian Agricultural Research Institute, and a Bachelor of Science in Agriculture from Pune University, India.
Kent Schescke
Executive Vice President and CEO
Council for Agricultural Science and Technology (CAST)
Kent Schescke is the Executive Vice President and CEO for the Council for Agricultural Science and Technology (CAST) in Ames, Iowa. His prior experience includes serving the National FFA Organization in various roles for 24 years, including director of the development and partnership division, regional director, senior regional director and co-team leader. Most recently, Kent was the director of government and non-profit relations, working closely with governmental agencies, private foundations, agricultural, youth and educational organizations. He has decades of experience in fundraising, development, government relations and management for non-profit youth organizations. While he also handled numerous managerial and executive-level responsibilities in his past roles, he is especially proud of the work he has done with agricultural education and youth development. A graduate of the University of Missouri-Columbia, Kent served as an agriculture education instructor for fourteen years in Missouri prior to joining the National FFA Foundation.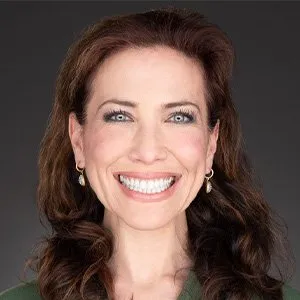 Daniella Taveau
Founder
Bold Text Strategies
Daniella Taveau, founder of Bold Text Strategies, is an internationally recognized expert in developing global business and regulatory strategies. She has extensive experience working with senior political officials and advises multi-national corporations in six continents in the areas of international trade, finance, agriculture, food security and safety, chemicals, pesticides, new technologies, cosmetics and personal care, intergovernmental organizations, and information technology.
Prior to starting her own firm, Daniella was an International Trade Negotiator with the U.S. Environmental Protection Agency where she represented the United States at the World Trade Organization (WTO), free trade agreement negotiations, the U.N. Food and Agriculture Organization (U.N. FAO), and the Asia Pacific Economic Cooperation (APEC). She also served as an International Policy Analyst with the U.S. Food and Drug Administration and as an executive for a global cosmetics company for ten years.
In addition to a degree in business administration, Daniella has done extensive post-graduate work in the sciences and holds an MBA from the Robert H. Smith Executive School of Business where she is an Executive in Residence. Daniella has been a Non-Resident Senior Fellow for the Atlantic Council's GeoTech Center and is also a Member of the Loomis Innovation Council at the Stimson Center where she develops policy at the intersection of food and agriculture, technology, and security.
Julie Chao
Deputy Manager, U.S. Codex Office
U.S. Department of Agriculture
Julie Chao works at the U.S. Department of Agriculture (USDA), where she serves as Deputy Manager of the U.S. Codex Office. The Codex Office is responsible for leading U.S. government participation in the Codex Alimentarius Commission's work to develop science-based food standards that protect the health of consumers and ensure fair practices in the food trade.
Prior to joining the Codex Office, Julie held positions within USDA as a senior advisor on domestic and international pesticide regulatory policy. In that capacity she represented the United States at the World Trade Organization Committee on Sanitary and Phytosanitary Measures, the Codex Committee on Pesticide Residues, and the Asia Pacific Economic Cooperation's Food Safety Cooperation Forum. Prior to joining USDA, Julie worked in the U.S. Environmental Protection Agency's Office of Pesticide Programs.
Julie holds an MA in International Economics and Development from the Johns Hopkins School of Advanced International Studies and an MSPH in International Nutrition from the Johns Hopkins Bloomberg School of Public Health. She earned her undergraduate degrees in Environmental Science and Sociology at the University of California, Santa Cruz.