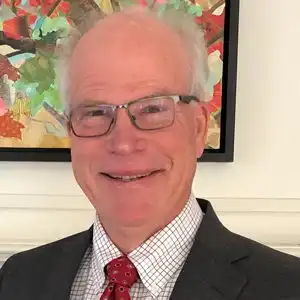 Dirk Drost received his Ph.D. in Agronomy from the University of Wisconsin in 1982. His retirement from Syngenta Crop Protection in 2019 marked 37 years of employment in the crop protection industry. During that time, Dirk represented Syngenta as a Liaison to the IR-4 Project and collaborated to initiate and complete many research projects resulting in new uses of existing and new crop protection chemicals being extended to specialty crops and minor uses. Yet, Dirk still remains active in the minor use industry through involvement as a board member of the Council for Agriculture Science and Technology and Board Chairman of the Minor Use Foundation. Dirk enjoys fishing, gardening, traveling and singing in a local Chancel Choir.
---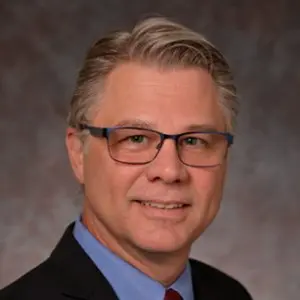 Daniel Kunkel received his Ph.D. in Fruit and Vegetable Science from Cornell University in 1991. He began working for the IR-4 Project after graduating and spent the next 30 years coordinating domestic and international herbicide research projects resulting in numerous solutions for a broad array of minor crops. Dan is currently the Northeast Field Product Development Director for AMVAC Chemical Corporation supporting corn and specialty crops in the Northeast U.S. Throughout his career, Dan has been a champion of global stakeholder collaboration for minor uses cultivating relationships between governments, universities, grower groups and other industry activists. He co-chaired the Global Minor Use Summits in 2012, 2017 and helped organize the First Global Minor Use Workshop where minor use industry leaders met to discuss and set research priorities. Dan likes spending time with and traveling with his family. He is quick to note that he has always been a farmer at heart.
---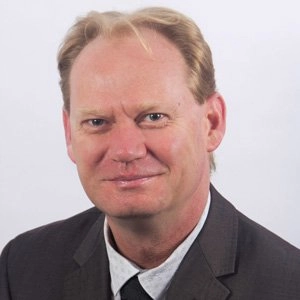 Alan Norden has worked in the regulation of crop protection products and veterinary medicines for the past 26 years with the Australian Pesticides and Veterinary Medicines Authority as Executive Director of Registration Management and Director of Minor Use. During that time, Alan worked with many agricultural industries seeking crop protection solutions for minor crops and providing those industries guidance through the regulatory process. Alan also held roles as a member of the Organizing Committee for previous Global Minor Use Summits and as Chair of the OECD Expert Group on Minor Uses. Alan has been involved in the development of several guidance documents published by the OECD and the Australian regulator in areas relating to regulatory incentives, use of international data and extrapolation through crop grouping. Alan enjoys gardening, cricket and Australian Rules Football.
---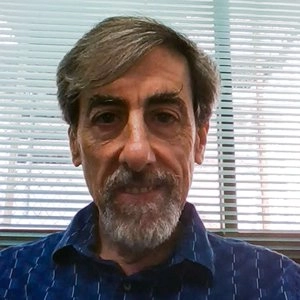 Michael Braverman earned his Ph.D. in Horticulture at the University of Florida and is a former Fulbright Scholar to Thailand. He joined IR-4 in 1999 directing field and laboratory residue studies and subsequently managed efficacy and regulatory affairs with biopesticides. He currently manages international capacity building programs, facilitates harmonization of regulations, and integration of biopesticides for conventional and organic systems. Successful international programs have resulted in establishment of new global trade standards. He has held positions as an Extension Vegetable Specialist with Texas A&M and as a Rice Weed Scientist at Louisiana State University. Michael enjoys fishing and raising unusual tropical vegetables. He speaks Thai and likes eating spicy food.
---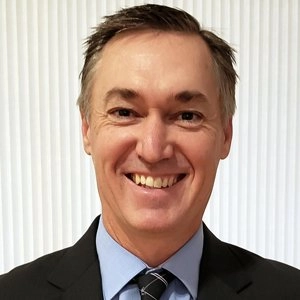 Jason Sandahl spent 16 years with the USDA Foreign Agricultural Service before departing the agency in 2021 to start a consulting firm drawing on his experience in international trade in agriculture. At USDA, Jason was Senior Program Manager – International Food Safety where he led international technical assistance programs on plant protection and minor uses worldwide. He coordinated capacity building efforts with U.S. regulatory agencies, international bodies, foreign governments, and the IR4 Project to promote international standards and reduce technical barriers to trade. Jason joined USDA as a Policy Fellow under the American Association for the Advancement of Science Fellowship program. Prior to his employment with USDA, Jason held a post-doctorate research position at Hokkaido University through the Japan Society for the Promotion of Science program, and then as an assistant toxicology professor at the University of Swaziland in Africa as a Fulbright Scholar. Jason is also a minor-crop farmer in a small town in Oregon where he grows cherries, apples, and pears for both domestic and international markets.
---
Emeritus Board Members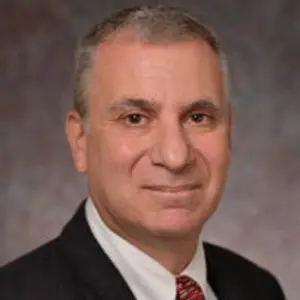 Jerry Baron received his Ph.D. in Horticulture with emphasis on weed management from North Carolina State University in 1985. He joined IR-4 in 1986 coordinating weed science research, then moving into the position of Associate Director and subsequently Executive Director in 2006. Jerry is responsible for the day to day operations of the IR-4 Project with an operation budget of approximately $18 million US dollars and 125 full time scientists. In 1998, Jerry co-authored the second edition of Food and Feed Crops of the United States, which is the framework of crop grouping in North America. He chaired the Organization Committee of the first Global Minor Use Summit and is currently a delegate on the international Codex Committee on Pesticide Residues. Jerry served as the first Board Chairman of the Minor Use Foundation and continues to provide advice, insight and support to the Board of Directors. Jerry enjoys running (he's completed 48 full marathons), refereeing soccer and gardening.