Volume 2: Issue 1 | June 2022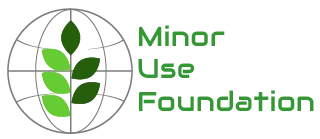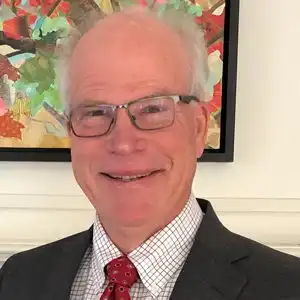 Queridos amigos,
I hope you will be pleased to hear that the Minor Use Foundation continues to grow and deepen engagement with our global stakeholders. With the vision that our organization will double in size over the next two years, the Foundation's Board of Directors began looking for the right candidate to help steer that growth in earnest last October.
We were pleased to announce in May that Anna Gore joined the Foundation as our new Director of Operations. With the support of the Board of Directors, Anna is learning about the Foundation and our stakeholders as she guides the residue, training and priority setting programs of the Foundation as we enter this new period of growth.
You can learn more about Anna's background on the Foundation website and hear a bit about her vision for moving forward in this short video interview.
We hope you will join us in welcoming Anna and encourage you to reach out to her with ideas and introductions.
Anna Gore
director de operaciones
Minor Use Foundation, Inc.
anna.gore@minorusefoundation.org
+1 (860) 306-5481
Regional Priority Setting
Following the success of the Asian Regional Priority Setting Workshop held online December 2, 2021 (ver más detalles a continuación), the Foundation Board of Directors felt regional workshops for the Latin America and Africa regions should take place to increase engagement in the priority setting process and improve the effectiveness of the work that follows including residue trials and MRL harmonization.
We are holding the first Latin America and the Caribbean Regional Priority Setting Workshop on September 26-27, 2022 (ver más detalles a continuación), and are planning for an Africa regional workshop in late 2022 or 2023. Watch our website and newsletter for more details to come.
Many more activities are underway in our program areas including active residue trials, on-gonging training, and educational workshops. We appreciate the opportunity to connect with our stakeholder community to share our work and progress.
En agradecimiento,

Dirk Drost
El presidente del consejo
Fundación de Usos Menores
PRIORITY SETTING WORKSHOPS
Taller de Establecimiento de Prioridades Regionales de ALC
The Foundation is partnering with the Inter-American Institute for Cooperation on Agriculture (IICA) and IR-4 Project to host the first Latin America and the Caribbean (LAC) Regional Priority Setting Workshop on September 26-27, 2022. As with other priority setting workshops, participants will make decisions on the top regional residue trials to progress. This workshop also includes a session to identify biopesticides and other integrated pest control options for crops/pesticides previously identified as priorities for countries participating in mitigation projects to improve compliance and facilitate agricultural trade.
A well-attended Inception Workshop was held on May 17, 2022, to start the priority setting process and critical work leading up to the workshop in September. A recording of the entire Taller de inicio as well as presentations in English, Spanish and Portuguese are available for reference on the Foundation website.
General information and important dates leading up to the LAC Regional Priority Setting Workshop are also available.
Questions regarding the LAC Regional Priority Setting Workshop can be directed to: adriana.castaneda@minorusefoundation.org o veronica.picado@minorusefoundation.org.
---
Taller de establecimiento de prioridades regionales de Asia
The Minor Use Foundation hosted the 2021 Asian Regional Priority Setting Workshop on December 2, 2021, in cooperation with the U.S. Department of Agriculture – Foreign Agricultural Service (USDA FAS), Food and Agriculture Organization (FAO), and IR-4 Project. This was our first regional workshop, which concluded successfully with the identification of eight fruit and nut priorities and ten vegetable and herb priorities. The workshop results are available on the Foundation website.
More than 70 representatives from ten Asian countries including Bangladesh, Brunei, Cambodia, Indonesia, Laos, Malaysia, Myanmar, Pakistan, Thailand, and Vietnam participated in two identical sessions. During the Workshop participants systematically progressed through the ranked priorities and provided critical input to further refine the crop/pest combinations and identify top priorities for the region.
The top priority for fruit and nut crops of mango- fruit fly for the Asian Regional Workshop was also identified as a top priority during the 2020 Global Priority Setting Workshop. For the first time, Durian was identified as a priority, which speaks to the importance of increased engagement in the Asian region. Durian is a very high value crop and in need of CODEX MRLs to support the free flow of trade within Asia and beyond. The top priority in the vegetable and herb crops was caterpillars-sweet corn.
The results of the Workshop provide the Foundation with many good options for residue projects and the development of new CODEX MRLs. The Foundation is now doing a detailed analysis of the work required and capacity available to conduct research and data generation for new crop protection solutions for these priority needs.
FOUNDATION RESEARCH
New Crop Protection Industry Tool: JMPR Decision Analysis
In December 2021, the Foundation submitted a report to the Food and Agriculture Organization of the United Nations (FAO) for the Joint FAO/WHO Meeting on Pesticide Residues (JMPR). We analyzed the JMPR decisions on crop pesticide uses over a span of 10 years from 2010 to 2019 and identified the primary reasons for the JMPR rejecting the applications. Encouragingly, the analysis showed JMPR decisions were favorable for more than 70% of applications consistently since 2011.
Our analysis aims to better understand why crop pesticide residue data gets rejected by JMPR so it can be used as a tool for the crop protection industry to improve data quality in order to fulfil the JMPR requirements and ultimately lead to development of Codex MRLs to facilitate harmonized trade.
The top leading reasons accounting for more than 80% of rejections include residue data not matching the submitted good agricultural practice (GAP) from a registered label (or no GAP) and an insufficient number of independent field trials.
Foundation Study Director Ken Samoil and Board Chair Dirk Drost conducted the analysis and contributed to the report. Jerry Baron of the IR-4 Project, Julie Chao at OCE-OPMP, USDA, Matt Lantz of Bryant Christie, Inc., and Foundation Secretary Alan Norden provided their expert review in finalizing the report.
The report will be published by FAO and included in the library of JMPR documentation.
TRAINING PROGRAMS
21 Countries Participate in Virtual Good Laboratory Practices (GLP) Training
A training course in Good Laboratory Practices (GLP) was offered virtually by the Minor Use Foundation June 2-3, 2022, with simultaneous translations to Spanish, English and French. There were more than 500 participants from 21 countries in the Latin American, African and Caribbean regions. It was an excellent opportunity to interact with other regions and share common experiences. The event was organized and offered by the first generation of trained people in Latin America who also participated as trainers. A course survey showed 97% of people graded the event from good to excellent, and suggested topics for future training.
The sessions will be available on www.minorusefoundation.org and a tutorial version will be available soon.
---
Manual 224 Training Workshop
The Minor Use Foundation, in collaboration with the Food Agriculture Organization (FAO) and the support of the United States Department of Agriculture (USDA), organized the Advanced Concepts of Manual 224 FAO Training Workshop held November 15-19, 2021. Building on previous JMPR training workshops on residue evaluation and dietary risk assessment (November 2019 – Chile) and residue evaluation and estimation of MRLs (November 2017 – Canada), this workshop focused on risk analysis, supervised trials, and estimation of MRLs.
Attendees of the virtual event included government officials, regulators, academia, consultants, researchers and growers from 21 Latin American and Caribbean countries. The workshop was taught by Dr. Eloisa Caldas, professor at the University of Brasilia and a member of the FAO Expert Panel on Pesticide Residues.
Videos from each day of the training workshop as well as presentations and supporting materials are available on the Foundation website.
---
Training in Panama – Banana/Spinetoram Residue Trial
Amy Wang of the University of Costa Rica worked with the research team in Panama for 4 days from May 2-6, 2022, to prepare the group for their first Spinetoram/banana application. Eight participants from the Ministry of Agricultural Development of Panama (MIDA), Agricultural Research Institute of Panamá (IDIAP), and Colombian Corporation for Agricultural Research (AGROSAVIA) received training on Good Laboratory Practices (GLP) principles, calibrations, sampling, sample processing, calculations, and use of the Field Data Notebook.
The team spent multiple twelve-hour days immersed in lessons in the classroom and in the field. The thoroughness of the training ensures the team is well-equipped to carry out the research to support development of Codex MRLs. Their hard work upholds the Foundation's vision to build a network of professionals increasing the capacity to efficiently and effectively carry out residue trials to expand the tools farmers can use in protecting their crops.