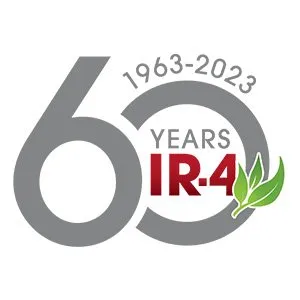 The IR-4 Project, a publicly funded research entity devoted to supporting specialty crop production in the U.S., announced the results of an economic impact study conducted by the University of Michigan. Highlights include: the organization's efforts supported 111,470 domestic jobs with a total annual payroll of $5.34 billion dollars in 2021, contributing $8.97 billion to annual gross domestic product (GDP).
Over the past 60 years, IR-4 has supported over 23,000 registrations on food crops in the U.S.
To learn more about IR-4 and their economic impact on producers and specialty crop consumption in the U.S., read the full article, "The IR-4 Project Continues to Have a Significant Impact on Nation's Economy," on the IR-4 website.