FOR IMMEDIATE RELEASE
May 20, 2021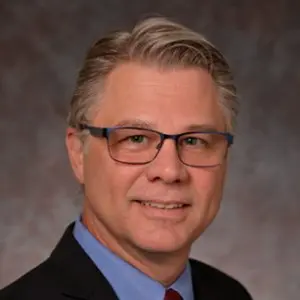 RALEIGH, NC – The Minor Use Foundation, Inc., a non-profit organization with the vision to provide growers around the globe with the latest plant protection technology, is pleased to announce the appointment of Daniel L. Kunkel, PhD to the Foundation's Board of Directors. Dr. Kunkel brings 30 years of experience in leading critical research to expand and create crop protection solutions for a broad array of specialty crops.
"We are extremely pleased to welcome Dr. Dan Kunkel back to the Foundation," stated Foundation Chairman, Dr. Dirk Drost. "Dan's passion for cultivating relationships between global stakeholders in the minor use community is ultimately what led to the formation of the Foundation. His leadership will help us succeed in expanding the tools that specialty crop producers need to address pest or disease outbreaks."
After receiving his PhD in Fruit and Vegetable Science from Cornell University, Dr. Kunkel coordinated domestic and international research projects for the IR-4 Project for nearly 30 years. He was heavily involved in the development of the Foundation as well as building the global minor use stakeholder community. Dr. Kunkel co-chaired the Global Minor Use Summits in 2012, 2017 and helped organize the First Global Minor Use Workshop where minor use industry leaders met to discuss and set research priorities.
"In order to produce safe, healthy food, farmers throughout the world need access to new, safer and reduced-risk products for specialty crop pest control needs. The impacts of climate change and a growing population make access to a variety of pest management tools essential to farmers so they can act quickly to save crops no matter what type of outbreak they face," said Dr. Kunkel. "I am excited to continue my role in bringing stakeholders together and building our global minor use community, so that we can be more effective in our work to advance technologies and quicken the pace at which farmers can access new pest management options."
Dr. Kunkel is currently the Northeast Field Product Development Director for AMVAC Chemical Corporation supporting corn and specialty crops in the Northeast U.S.
###
About the Minor Use Foundation, Inc.
The Minor Use Foundation, a non-profit private foundation, was founded in 2018 to promote minor uses and specialty crop pest management solutions for growers globally. The Foundation hosts the Global Minor Use Priority setting meetings, funds research to identify and develop pest control solutions and provides training and capacity building globally. Together with its partners and cooperators the Foundation identifies and implements work to expand uses, harmonize MRLs, and support grower needs. For more information, visit www.minorusefoundation.org.
Press Contact:
Shannon McNamara
Communications Specialist
administrator@minorusefoundation.org