Volume 1: Issue 2 | May 2021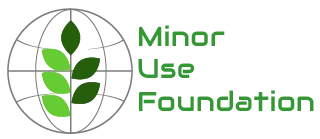 Ag Science Resources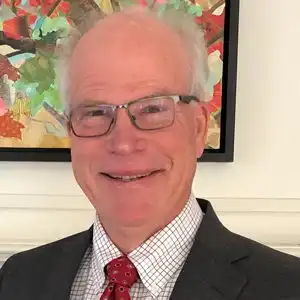 Hello Friends,
Welcome to the second issue of the Minor Use Foundation newsletter. We intend to publish three newsletters each year. If you have ideas or inputs, please send them to me at dirk.drost@minorusefoundation.org.
This issue is authored by the Foundation's Board of Directors. Each director has provided a brief discussion of a topic of interest to the stakeholder community. Thanks to each for their leadership in the Foundation and contributions to the newsletter.
I'd like to highlight some recent publications by the Council for Agricultural Science and Technology (CAST). CAST is a great science source for agriculture and agricultural technology. If you are not already familiar with it, I recommend you take a look for your areas of interest.
CAST's publications are science based, peer reviewed and synthesize the relevant information on a topic into a summary paper and briefing document. Its published papers are available at no charge and are easily accessible at www.cast-science.org. Some are translated into Spanish, Mandarin Chinese and French and many include a video presentation by the authors.
Here are some examples you may find interesting and helpful:
• Interpreting Pesticide Residues in Food
• The Contributions of Pesticides to Pest Management in Meeting the Global Need for Food Production by 2050
• Impacto del Principio Precautorio en la Alimentación de las Generaciones Actuales y Futuras (also available in English)
• Economic Impacts of COVID-19 on Food and Agricultural Markets
Thanks for your interest in the work of the Minor Use Foundation! Check out the options to donate in cash or in-kind at https://minorusefoundation.org/donate/ways-to-give/.
In appreciation,

Dirk Drost
Board Chairman
Minor Use Foundation
Minor Use Foundation is Moving Forward on Top Pest Management Needs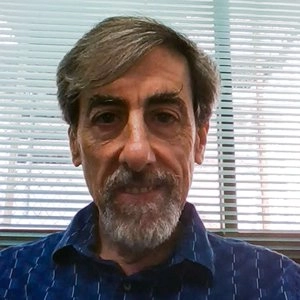 By Michael Braverman, Board Member, Minor Use Foundation
Following the Global Minor Use Priority setting Workshop in September 2020, the Foundation has been moving forward on the top priorities and is being updated on our website.
The crop protection industry has been willing to cooperate on several of their newer chemistries which will enable a more rapidly harmonized adoption of MRLs and subsequent trade on greenhouse, temperate and tropical fruit.
The first priority to be funded this year involves evaluating the efficacy and crop safety of Fluoxapiprolin on hops. This is a joint interest and priority of the US and Canada. Downy mildew has become a more serious problem in recent years and the Foundation has recognized the need to help develop new tools for this disease. Efficacy studies have been initiated in Washington State and Canada. Pending positive efficacy, the next step will be for the Foundation to work with stakeholders and initiate residue studies the following year.
The Foundation Board has agreed to fund the following priorities and initiate work with indoxacarb on coffee, sulfoxaflor on passion fruit and picoxystrobin on mango and protocols are being prepared. In addition, the Foundation and USDA-FAS are reviewing several priorities in Africa on okra and passionfruit that could be co-funded by each organization.
SPECIALTY CROP RESOURCES
Australia's Innovative Use of Crop Groupings in Regulatory Assessment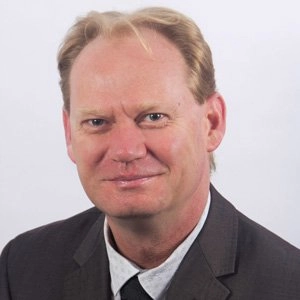 By Alan Norden, Secretary of the Board, Minor Use Foundation
I was pleased to join the Minor Use Foundation in July 2020, following over 26 years with the Australian regulator for pesticides and veterinary medicines. I have a long passion and involvement with minor uses and in my career with the regulator always sought to work closely with producers and the chemical industry both within Australia and internationally to deliver solutions. I am a strong believer that it is essential to build and foster close working relationships between all involved – growers, industry and governments – in delivering solutions for minor uses. Those connections provide opportunities to not only share our challenges, but also our experiences and different and/or novel approaches to the registration of minor uses. I am looking forward to continuing my passion and expanding my involvement in seeking solutions to minor uses globally through the MUF.
I would like to share with you a document we published in Australia in January 2019 titled: Crop grouping: representative crops and extrapolation principles for risk assessment and data waivers. Utilizing residue data from a select number of representative crops to achieve a crop group registration is a well understood regulatory practice to facilitate the registration of minor uses. In this guidance document, Australia has taken crop grouping a step further by enabling the application of those principles to all areas of a regulatory assessment, not solely residues. The guidance provides worked examples and outlines where risk assessment extrapolations may be made, both within a crop group and between crop groups. I hope you find this a useful read and resource. A copy of the document can be found here: https://apvma.gov.au/node/18851.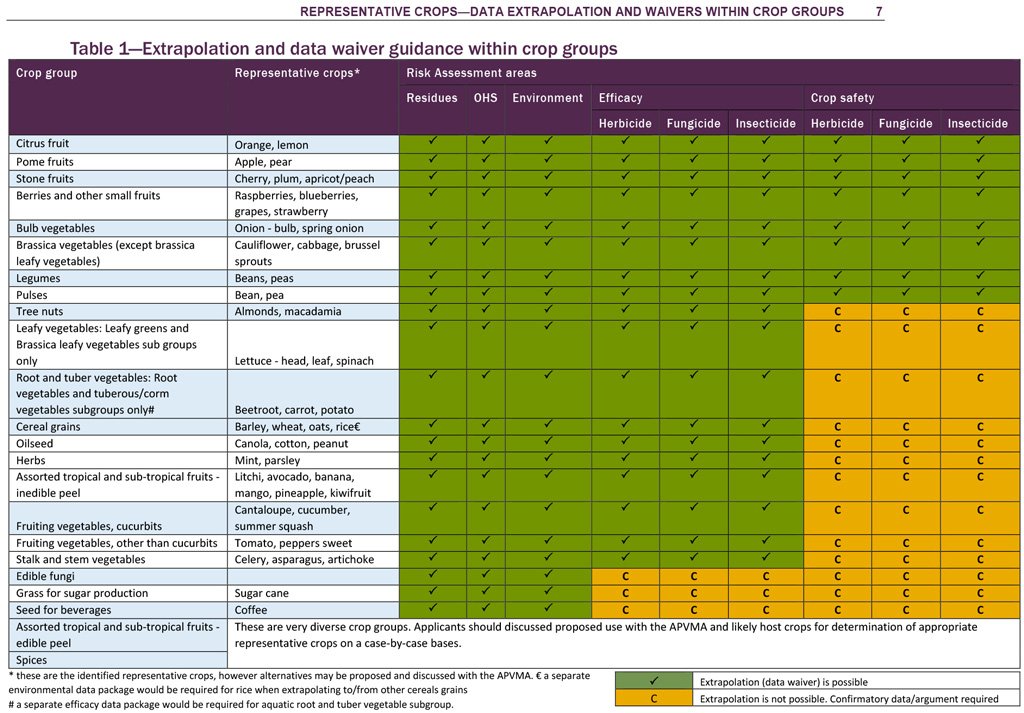 ---
USITC Report Illustrates Economic Impact of Missing and Low MRLs on Trade
By Daniel Kunkel, Treasurer, Minor Use Foundation
In January 2021, the United States International Trade Commission (USITC) released the second volume of their investigations regarding, "The Global Impact of Missing and Low Pesticide Maximum Residue Levels". The study highlights the continued challenge that misaligned Maximum Residue Levels (MRL) standards cause farmers and the influence that this has on their ability to make a profit.
The first volume, published in 2020, provided a broad overview of the situation of MRL standards for pesticides and the role of plant protection products in agriculture. The report includes testimonials and case studies to demonstrate the highly complex global regulatory process of setting pesticide MRL standards, especially regarding the impacts on traded commodities.
In this second volume, there is greater focus on US growers and the impacts and cost of MRL compliance. The report utilized nine case studies to provide considerable detail of what pest pressures may exist for these commodities, application of integrated pest management and how MRL standards play a role in what products growers consider to use in controlling pests. Just as important, the study evaluated how growers would react when MRL standards are removed from various markets: selecting more costly alternatives, or less efficacious products, for example, or citing a lack of alternatives altogether.
One of the most impressive analyses of the report shows the effects of MRLs on trade with respect to how stringent the MRLs are enforced and how divergent (heterogeneity) the MRLs are on 101 crops considered. Bottom line: MRLs may prevent or deter bilateral trade for nearly every commodity.
The second volume is impressive and a valuable contribution that details the importance of the impact of MRL standards on trade and influence on grower's success.
Global Economic Impact of Missing and Low Pesticide Maximum Residue Levels, Vol. 2 (usitc.gov)
The 52nd Session of the Codex Committee on Pesticide Residues (CCPR52) will take place virtually from 26 – 31 July 2021.
More information is available on the Codex website.
INSIGHTS
Transitioning from Government Agency to Private Practice – Insights from 17 Years at USDA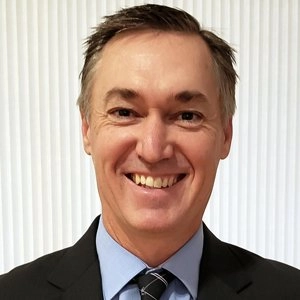 By Jason Sandahl, Board Member, Minor Use Foundation
In February 2021, I transitioned out of USDA after 17 years of federal service – which is 16 years longer than I had initially intended. I entered USDA as an AAAS Science/Policy Fellow interested in the role of science in government policy and international diplomacy. I was surprised to find my technical skills were immediately called upon and utilized from day one. I soon learned that very busy and overloaded diplomates need clear, concise details in order to even consider recommendations. A meaningful story helps catch attention and allows managers to sell complex ideas up the chain. I was able to thrive at USDA by integrating science into pesticide capacity programming, presenting recommendations in common language to leadership, and always finding ways to link our work to the plight of farmers.
Although I have transitioned out of government service, I'm still passionate about the core values of USDA's Foreign Agricultural Service; to strengthen trade policy based on scientific evidence, to find innovative solutions to complex problems, and making sure that farmers everywhere have the best tools available to grow and sell their food. The thing I'll miss most as an outsider is the influence that a government badge carries in meetings with foreign officials. I will need to learn new ways to gain trust and credibility, as consultants can sometimes be perceived as working for their own self-interests with profit-motivated agendas. Another challenge will be staying informed outside of my previous network, maintaining relevance when I'm not as visible, and finding new partners who share similar values and interests.
I'm thrilled that I have the opportunity to utilize my experience to support the Minor Use Foundation and share my passion to enable farmers to thrive; protect their crops with all tools available and sell those crops in as many markets as possible.