Volume 1: Issue 3 | October 2021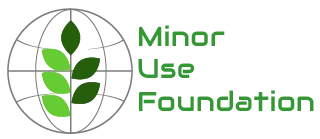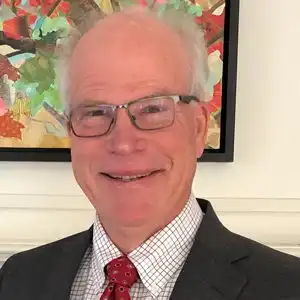 Dear Friends,
We hope you have benefited from the information presented in the Minor Use Foundation newsletter so far. It's hard to believe this is our final newsletter of 2021. We want the newsletter to be valuable to our stakeholders and welcome your ideas or inputs. If you have certain topics you would like to see covered, please send them to me at dirk.drost@minorusefoundation.org.
Community Collaboration
The minor use community has been actively meeting to continue our work to secure new pest management solutions for growers of specialty crops around the world. The IR-4 Food Use Workshop took place September 13-16, 2021. Research priorities for food residue studies, efficacy and crop safety research, as well as integrated solutions projects for 2022 were identified. Workshop results as well as recordings of presentations are available on the IR-4 website. The Food Use Workshop results which, along with the results from Canada's Pest Management Centre priority setting meetings held in the spring, are used to inform us about North American priorities.
Following on the 2020 Global Minor Use Priority Setting Workshop, the Foundation engaged in discussions with the U.S. Department of Agriculture's Foreign Agriculture Service (FAS) to coordinate a regional workshop for Asia. Foundation Board member, Dr. Michael Braverman, is organizing the meeting, which will be held online December 2, 2021. (see more details below)
The Foundation Board of Directors met twice since our last newsletter on August 27 and just recently on September 28, 2021. We continue to work on identifying the top solutions for field trials for priorities identified during the 2020 Workshop.
Building Our Foundation
The Foundation works with several talented individuals to help carry out our series of programs in residue work, training and education. We are please to announce two new personnel additions.
Mr. Kenneth Samoil (ken.samoil@minorusefoundation.org) has joined the Foundation as a consultant. Mr. Samoil will serve as study director, conduct the work to identify and provide options for reformat analysis of IR-4 packages, and support reregistration projects. In addition, he will assist with the JMPR rejection rate analysis.
Ms. Veronica Picado (veronica.picado@minorusefoundation.org) has joined the Foundation as a technical consultant in Latin America.
The Foundation is actively recruiting for a Program Coordinator. This is a part-time contract position we hope to fill by the end of November. More details are included below in this newsletter.
As always, we appreciate your interest in the work of the Minor Use Foundation. Our work to break down agricultural trade barriers for specialty crops globally needs your support. There are many ways to contribute to this important work – from financial support to graphic design – and all are appreciated. Learn more at https://minorusefoundation.org/donate/ways-to-give/.
In appreciation,

Dirk Drost
Board Chairman
Minor Use Foundation
Asian Regional Priority Setting Workshop
We are finalizing details for the 2021 Asian Regional Priority Setting Workshop, which will be a virtual event held December 2, 2021.
Conference participants will make decisions on the top regional residue trial projects to progress beginning in 2022. Representatives from fourteen Asian countries including Bangladesh, Brunei, Cambodia, Indonesia, Laos, Malaysia, Myanmar, Nepal, Pakistan, Philippines, Singapore, Sri Lanka, Thailand, and Vietnam are invited to participate in the priority setting process. Observer countries include Japan, South Korea, New Zealand, and Australia.
The Foundation will hold an inception workshop to explain the purpose and entire process leading up to the Workshop on October 14, 2021. To receive details on how to join the workshop, please email administrator@minorusefoundation.org.
Information about the Regional Conference will be updated regularly on our website at https://minorusefoundation.org/events/2021-asian-psw/.
---
2021/22 Crop Protection Priorities – Now There are 12
The Foundation's work continues to progress on the top ten priorities identified during the Global Minor Use Priority setting Workshop in September 2020. In August, the Foundation announced two additional priorities including:
Propiconazole on passion fruit to control Alternaria
Spinetoram on okra to control thrips and fall armyworms
These are the priorities that are funded and in varying stages of the research process:
Fluoxapiprolin on hops to control downy mildew – efficacy studies are underway in Washington State
Indoxacarb on coffee to control coffee berry borer – protocol in preparation
Picoxystrobin on mango to control anthracnose – protocol in preparation
Sulfoxaflor on passion fruit to control leafhopper, mealy bug and scale insects – protocol complete
The Foundation will provide progress updates on the 2021/22 priorities as solutions, field trials and research teams are identified and as data is gathered. We will provide updates in the newsletter and you can also find information on our website at https://minorusefoundation.org/programs/crop-protection-priority-updates/.
---
Foundation Training Program in Latin America – A Legacy of Learning
By Adriana Castaneda and Veronica Picado
It is exciting to report programs that are central to the Foundation's success are working. We recently received positive reports from two of our technical consultants on virtual and in-person training initiatives conducted in Latin America by instructors who are graduates of our first round of training programs. It is proof of the Foundation's vision to build a network of professionals increasing the capacity to efficiently and effectively carry out residue trials to expand the tools farmers can use in protecting their crops.
Ecuador Pineapple/Spinetoram Residue Trial
Edwin Barbosa, a chemist working with Agrosavia Colombia, directed three projects with IR-4 and helps the Foundation in our training program. Edwin worked virtually and in-person with the team in Ecuador and trained participants in Good Laboratory Practices (GLP) basics including calibrations and documentation. He also accompanied the research team in the first application. He is teaching the second generation of trainees supported by the Foundation demonstrating the positive domino effect of our programs.
Partnerships Prove Positive!
Over the summer, the Foundation in coordination with the Inter-American Institute for Agricultural Cooperation (IICA) conducted virtual training in GLP. More than 20 people representing four countries (Costa Rica, Colombia, Peru, and Ecuador) participated. Graduates of previous Foundation training taught master classes with a special focus on mathematical calculations to make pesticide applications in the field. This legacy of educators helps us ensure the next generation of researchers is well established to support the development of Codex MRLs.
---
Minor Use Foundation Online – Tools to Facilitate the Priority Setting Process
The Minor Use Foundation website, minorusefoundation.org, continues to grow and evolve as we recognize more ways to engage our international audience. The website was developed to be an important tool in facilitating the work of the Foundation.
Over the summer, we added multilingual functionality including English, Spanish, and French. You'll see a language selector in the upper right and bottom left of the site. We recognize that we have a fantastic global community of stakeholders and want to demonstrate our commitment to collaboration. We hope by presenting information about our programs and priority projects in multiple languages is one way we can increase engagement and encourage involvement. In fact, you can read this newsletter in Spanish or English on the website.
Our newest digital project is a system to streamline the collection of feedback from stakeholders in the priority setting process. Collecting input on thousands of potential crop and plant protection technology combinations for prioritizing research is currently captured via emails and spreadsheets. The new system collects input from stakeholders via a form on the website, which is automatically added to the database. The new system will go online in October in time for collecting inputs for the upcoming Asian Regional Minor Crop Priority Setting Conference.
CAREERS
Minor Use Foundation Seeking Program Coordinator
The Foundation is seeking a part-time Program Coordinator to effectively manage our series of three programs in residue work, training and education. We are looking for strong candidates who have an earned degree, professional experience in relevant international development programming, and the ability to conceptualize, plan, and carry out the wide range of development activities for which the Foundation is responsible.
Responsibilities of the Program Coordinator include:
Providing support to the Foundation in developing, organizing, planning and carrying out programmatic components of capacity building efforts in cooperation with Foundation-funded consultants, foreign governments, qualifying individuals and organizations, and other key partners.
Leading programming teams in planning, developing, establishing, implementing, and managing projects.
Managing program budgets as required to accomplish overall goals of the assigned projects within the established timeframe.
Providing timely and complete reports and updates to the Foundation Chair of the Board and Board of Directors, donor organizations, partners, and collaborators.
Providing leadership and guidance to consulting experts, donors, and other partners.
Candidates must be eligible to work in the United States and complete federally required employment eligibility verification.
Do you know someone who should apply? Questions and applications can be directed to Foundation Chairman, Dirk Drost, at dirk.drost@minorusefoundation.org. Please include "Program Coordinator" in the subject line.