Volume 3: Issue 1 | September 2023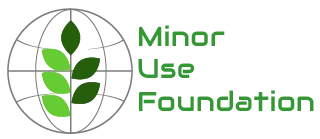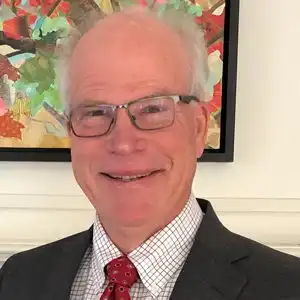 Dear Friends,
The Board of Directors and Advisory Council have been busy working with Anna Gore, our Director of Operations, to create a strategic plan for growing the Foundation. As part of our strategic planning process, we also carefully considered our mission and vision statements and took a bold step to revise them to better reflect our organization. We are excited to share our new mission and vision statements with you below:

Vision: A world where fruits, vegetables, nuts, and spices are plentiful and affordable for everyone.

Mission: Achieve greater agricultural biodiversity, reduce food waste, improve global nutritional outcomes by building global partnerships and leveraging crop protection technologies for the cultivation and supply of fruits, vegetables, nuts, and spices.

The new statements will help stakeholders and the public understand the work of the Foundation and better reflect the alignment of our work with the United Nations Sustainable Development Goals (SDGs), particularly numbers 2, 3, 8, and 13 which relate to elimination of hunger, promotion of well-being and economic growth, and protection of the environment. They are meant to inspire our stakeholders to join us in creating a more stable and nutritious food supply. You'll find our new guidance statements as well as our strategic plan on the Foundation website.

We have many exciting announcements about upcoming events, trainings and project progress to share with you, including news about the next Global Minor Use Summit February 5-9, 2024, in Madrid, Spain and our new LinkedIn page! Please read on to find out more.
In appreciation,

Dirk Drost
Board Chairman
Minor Use Foundation
FROM THE DIRECTOR OF OPERATIONS
It's been a busy year for us at the MUF! Over the past few months, we have presented at conferences around the world, from Panama, to China, to India, to Washington DC and San Francisco (For a list of events MUF has participated in, as well as other events relevant to our work, please visit the Events page on the MUF website).
In addition, this time of year is particularly busy for us as we are finishing up our final study reports so that they can be submitted on time to the Joint Expert Meeting on Pesticide Residues (JMPR) for the establishment of international standards. We are very proud to be submitting 6 studies this year that will have a substantial trade impact for specialty crop growers around the world. You can check out which studies we're concluding on our current projects page.
We are also thrilled to announce the launch of our Center of Excellence in Bogota, Colombia, that will train regulators and researchers in best practices for all things pesticides including: pesticide science, application, safety, and residue analysis for years to come. This will help facilitate the safer use of pesticides, the registration of pesticides where they're most needed, and stronger regulatory systems throughout the region.
Finally, preparations for our Global Minor Use Summit conference, scheduled to take place next February in Madrid, are in full-swing. You can check out the agenda here and register here. This is a truly unique conference where we will be devoting a week to discussing, as a global community (37 countries were represented at GMUS-3), how to address the policy challenges associated with specialty crops. We hope you will join us for this tremendous event.
Warm regards,
Anna Gore
Director of Operations
Minor Use Foundation
Global Minor Use Summit IV – Awards Contest & Discount for Subscribers
We invite you to join us on February 5 – 9, 2024, in Madrid, Spain, as the Minor Use Foundation in partnership with the U.S. Department of Agriculture Foreign Agricultural Services (USDA FAS) brings together growers and global agricultural experts for a three-day conference to explore the unique challenges of minor crop cultivation and international trade. The conference agenda also includes a guided group visit to nearby extension services.
Calling All Out of the Box Thinkers: Crazy Idea Award Contest Announcement!
Sign up for our Especialty Crazy Idea contest! You will have 5 minutes to share your idea at the Summit Opening Reception on February 5, 2024, in front of other minds that share your passion for minor uses and specialty crops. No presentations, no props. Just you, your crazy idea, the microphone, the stage and an audience of peers.
Registration Discount for Subscribers
Our early bird registration rates have ended, but we'd like to show our appreciation for your interest in the Foundation with a 10% discount off the regular rate of US$625. Just enter the code SUBSCRIBER10OFF when you register now through October 6, 2023.
If you have colleagues who would benefit from attending, please encourage them to sign up for our emails so they can get updates on the event.
If you're interested in speaking at or sponsoring GMUS-4, please reach out to Anna Gore, Director of Operations for the Minor Use Foundation at anna.gore@minorusefoundation.org.
---
LAC Region Training – Regional Excellence Center Launch
We are excited to announce the grand opening of the Regional Center of Excellence for Latin America and the Caribbean in Pesticide Sciences (CECP), a training and education center jointly developed with the U.S. Department of Agriculture Foreign Agricultural Services (USDA FAS), Inter-American Institute for Cooperation in Agriculture (IICA), Standards and Trade Development Facility (STDF), and the Minor Use Foundation. The Center is located at the National University of Colombia in Bogotá, Colombia, and has a focus on capacity development in Latin American and Caribbean (LAC) countries.
The official launch of the Center took place June 26, 2023, at the IICA Auditorium Universidad Nacional de Colombia. Attendance was hybrid, with 59 joining in person and 23 virtually from seven of the participating countries and four additional countries.
Following the launch, there was a week of training for scientists and government officials that participate in studies with the Foundation. Training included field and laboratory work covering Good Laboratory Practices (GLP), calibrations, sampling, sample processing, calculations, and use of the Field Data Notebook. It was attended by 20 people from Honduras, Costa Rica, Colombia, Ecuador, Peru, Panamá, Chile, and Bolivia. Half of the participants attended training in field trials and the other half received laboratory analysis training. Three attended through the support of ASOPROCONA, Avance Pasifloras, and COLEAD.
The effectiveness of the training was measured by surveys conducted pre- and post-workshop. Participants entered the training with appropriate basic knowledge and displayed significant gains as they reported good practices in greater detail following the training.
A key takeaway from the first group of participants is to invest more time in training prior to the hands-on activities at CECP. Future workshops at the Center will be enhanced with virtual meetings prior to the face-to-face activities.
Two experts also attended the training course, one in the field area and the other in the laboratory. The laboratory expert noted that the training was important to meeting the objectives of related STDF projects – another sign that the Center is a good investment.
The Center is a key development in our efforts to build a network of professionals to efficiently and effectively carry out residue trials to expand the tools farmers can use in protecting their crops. It will help us ensure the next generation of researchers is well established to support the development of Codex MRLs.
NOW AVAILABLE ONLINE
MUF LinkedIn Channel Launched
We're excited to announce the launch of our LinkedIn page! We want to engage with our global stakeholder community and keep you up to date on the activities of the Minor Use Foundation. We plan on sharing information and updates regularly, including photos, project announcements, industry news, and more.
Please take a moment to visit our LinkedIn page and follow us. We look forward to bringing you relevant, useful information and connecting with you. We encourage you to comment and share on our posts too. Feel free to ask us questions or share the content with your colleagues.
---
Foundation Blog Launched – Our Voice
We recently added a blog to our website. We call it "Our Voice," because it presents an opportunity to share news and updates from the field and about Foundation programs as well as viewpoints on current issues from our people and partners. Take a few minutes to check out the blog and join us on our journey to support specialty crop growers around the world.
---
First Annual Report Published
As the Foundation grows, we continue to add communications tools to keep our stakeholders engaged and apprised of our work. 2021 was a year of establishing strong research foundations, key capacity-building milestones, and a transformation of our priority- setting process to enhance opportunities for regional engagement. Read our first Annual Report to learn more about the Foundation's major accomplishments.
---
Specialty Crop Grower Videos
The Foundation YouTube channel has a host of training videos and recordings from past workshops. Now we also have a section dedicated to grower videos.
The Colombian Pasiflora (passion fruit) Association created a beautiful video on the importance of their collaboration with the Foundation for the benefit of passionfruit growers in Colombia. As the organization helps their grower members adapt to a shifting regulatory climate, their partnership with the Foundation has helped keep export markets open so people around the world can enjoy delicious Colombian passion fruit.
You'll also find a video from Foundation Board member Jason Sandahl explaining decisions minor crop growers have to make in order to protect their crops from pests while keeping in mind pesticide residue levels, quality of the harvest, and meeting requirements of export markets.
Germán Loachamín, Executive Director of ASOPIÑA (the Association of Pineapple Producers of Ecuador), discusses the challenges of exporting specialty crops and importance of the work of the Foundation.
NEWS FROM OUR PARTNERS
IR-4 60th Anniversary
This year, The IR-4 Project commemorates 60 years of operation. We are happy to celebrate this milestone with our closest partner and trusted ally of the specialty crop community. We see our organization as a means to extend the impact of IR-4 via international study locations and residue trials – we truly work hand-in-hand.
Since its establishment by land grant universities and the U.S. Department of Agriculture (USDA) in 1963, IR-4 has championed specialty crop growers by facilitating the registration of safe, effective pest management solutions to meet their unique needs. IR-4 research has secured over 23,000 pest product registrations for food crops.
Please join us in celebrating IR-4's work to increase pest management options, support healthy harvests, and generate economic growth for specialty crop growers. We encourage you to watch their 60-year anniversary video to learn more about the IR-4 Project history and significance of their work.
---
Events of Interest
IR-4 2023 Food Use Workshop
The IR-4 2023 Food Use Workshop will take place September 12 – 14, 2023, in Raleigh, North Carolina, United States. Research priorities for residue, product performance, and integrated solutions studies for 2024 will be identified during this workshop. A virtual option is available for participants unable to attend in person. Check the IR-4 website for important dates, materials, and registration information.
You can support the Foundation's mission through a donation.
All contributions, no matter the size, help us fund critical research, outreach, and educational programs.
Copyright © 2023 Minor Use Foundation, Inc., All rights reserved.