Volume 1: Issue 1 | January 2021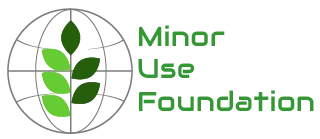 Welcome!
Dear Friends,
Welcome to our first Minor Use Foundation newsletter! Three times a year the Foundation will keep you up to date on the latest progress of our research programs, inform you of upcoming events and workshops and highlight any recent success stories in the minor use stakeholder community.

If this email was forwarded to you, click here to subscribe.
FROM THE CHAIR
About the Minor Use Foundation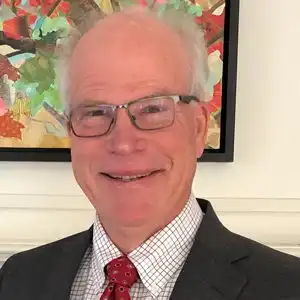 While the Foundation is just beginning – we were founded in 2018 – our work and community has been in development for many years. We work to break down agricultural trade barriers for specialty crops globally which result from misaligned residue tolerances. Our goals are to refine and implement processes for generating global, regional or national residue data to establish Codex MRLs (and/or other national MRLs).
The Foundation was initiated to deliver the priorities established by the first two Global Minor Use Summits via the priority setting process and to continue to build on previous work. As an organization, we plan to:
establish a collaborative international approach to address MRL needs for specialty crops and minor uses;
provide funding for research to other qualifying organizations;
fund research programs to obtain harmonized MRLs; and
coordinate activities with organizations that work throughout the world.
Currently, eight Foundation-funded projects are in progress with 14 trials underway in Asia and 22 in Latin America. You can learn more about these projects on our website in the Programs section.
This is an exciting time for the Foundation as we recently announced ten new global priorities for developing research projects for 2021/22.
As we reflect on the past year and head into 2021, we continue to learn from projects underway, strengthen our collaborative framework and form lasting partnerships that will help create solutions for specialty crops and our global food supply.
I would like to thank everyone in the minor use community who has contributed to our work and am excited to continue our relationships for a productive year ahead.
Sincerely,
Dirk Drost
Board Chairman
Minor Use Foundation
FOUNDATION NEWS
Top Ten Global Priority Crop Protection Needs
The third Global Minor Use Priority Setting Workshop was held September 21 and 22, 2020. Workshop participants reviewed merit analyses on greenhouse, temperate and tropical crops to inform decisions on the top ten residue trial projects to progress over the next two years.
The priority crop protection needs globally identified are:
Greenhouse
Tuta absoluta on tomatoes
Western flower thrips on ornamentals
Temperate
Spotted Wing Drosophila on raspberry
Downy mildew on dry bulb onion
Downy mildew on hops
Spotted Wing Drosophila on blueberry
Downy mildew on green onion (if possible to integrate with dry bulb)
Tropical
Phytophthora on avocado
Anthracnose on mango
Phytophthora on pineapple
Progress reports on research and data collection will be provided on the Foundation's website. Read the press release announcing the 2021/2022 priorities.
If you missed the workshop, you can watch the presentations on our YouTube channel or review the merit analyses and workshop materials on our website.
---
Foundation Board Announcements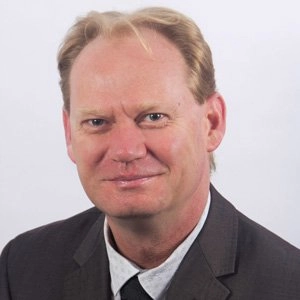 Alan Norden joined the Board of Directors in the summer of 2020 and has proven to be a valuable asset to the Foundation's leadership and work to harmonize global residue tolerances. For the past 26 years, Alan has helped guide agricultural industries through the regulatory process as the Executive Director – Registration with the Australian Pesticides and Veterinary Medicines Authority (APVMA). Alan brings key international experience having served as Chair of the OECD Expert Group on Minor Uses since 2007 where he led efforts to publish guidance on the regulation of minor uses. He also played key roles in organizing the previous two Global Minor Use Summits.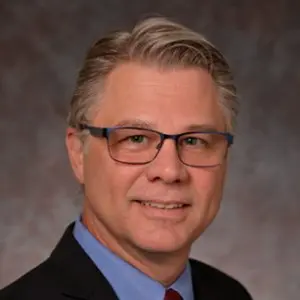 Daniel Kunkel re-joined the Foundation Board as of January 1, 2021. Dan has been heavily involved in the development of the Foundation and champion of global stakeholder collaboration for minor uses. He was a Chairman at the Global Minor Use Summits in 2012 and 2017 and was on the Organizing Committee of the First Global Minor Use Workshop. For 30 years, Dan coordinated domestic and international research projects for the IR-4 Project. Dan is currently the Northeast Field Product Development Director for AMVAC Chemical Corporation supporting corn and specialty crops in the Northeast U.S.
SPECIALTY CROP COMMUNITY NEWS
New Crop Groupings Announced
The IR-4 Project recently announced the approval of two new crop groupings for herbs and spices. The development is significant for growers as it increases options for pesticides and biopesticides for pest management solutions and acceptance of these technologies in international commerce.
The new groupings include crop group 25: Herb Crop Group, and crop group 26: Spices Crop Group representing more than 600 commodities such as basil, dill, mint, and celery.